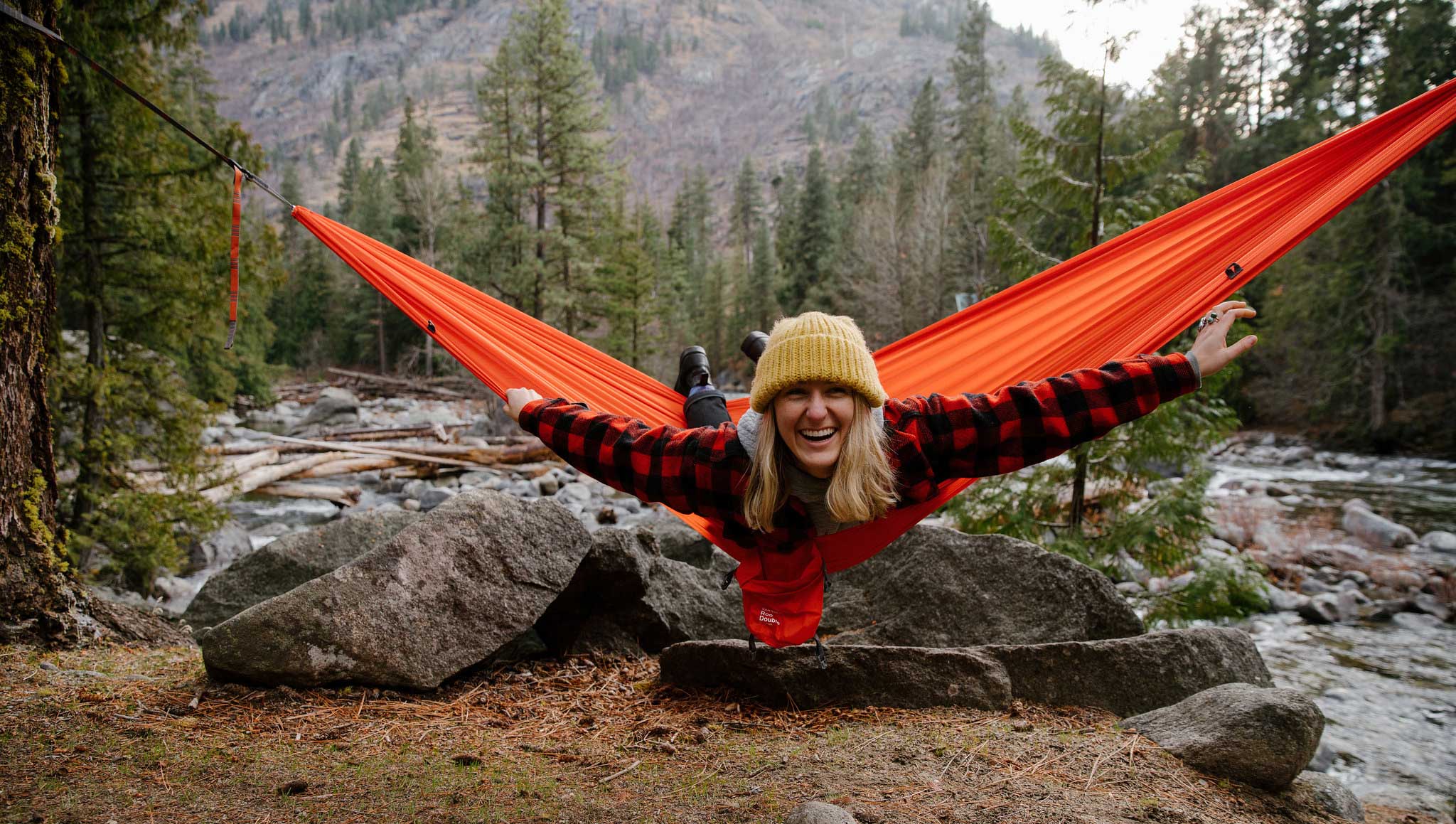 Adventure Grade Guarantee
Simply put, we've got your back. We are 100% certain you'll enjoy our gear in the great outdoors for years to come. If your product does not perform as promised, we will make it right. Our guarantee is for life, and all of our products are backed with a Lifetime Warranty.
Lifetime warranty
If during the lifetime of your Kammok product, it becomes non-functioning or defective, we will make an effort to repair your gear, or if necessary, replace it.
We're committed to minimizing our footprint. When possible we make an effort to repair damage due to wear and tear. We evaluate warranty claims on a case-by-case basis with the ultimate objective of equipping you with safe, functioning gear ready for adventure.
Our lifetime warranty is applicable to the original owner of the product for the lifetime of the product, not the owner. When it comes to applying our warranty, Kammok reserves the right to use discretion. A few scuffs on your product show you've been putting it to good use. If something breaks or goes awry, don't fret. We'll still do our best to take care of you.
While we do not support warranties for purchases made on eBay or non-Kammok Amazon Marketplace sellers, we can help problem solve for you if you run into issues with your gear. Notice an immediate issue with gear purchased from REI or another third-party retailer? Please notify them and initiate a return through the original retailer.
Questions about our lifetime warranty? We have answers at our warranty FAQ.
Liability release
Stay safe. Make sure to review all safety and care instructions before using our products. While we design our gear with high performance and safety standards, Kammok is not liable for injury to yourself or others as a result of using our products. Please read the safety instructions and use gear wisely and with safety in mind. Learn more about hammock safety.
Recycling
We take full responsibility for the products we create from cradle to grave. We want to avoid Kammok products in landfills or dark corners of attics at all costs. If a product has reached the end of its lifecycle, you can either send your gear back to us to recycle, or give it new life yourself in creative ways.
Refer to our gear recycling FAQ for more information, or read our recycling blog post to learn some creative ways to reuse or recycle your gear.